The gorytos (bow-and-arrow holder) dates to the 4th century BC and it has the key scenes of the Achilleid epic that would be written only in the first centyry A.D.
Check out my new hardcover book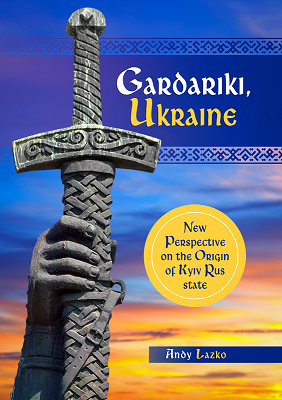 Famous archaelogist Ellis Minns described the scenes in his book "Scythians and Greeks" published in 1913:
"The subject of the reliefs is the whole life of Achilles, not merely his time at Scyros,
and so does not go back to one great composition e.g. of Polygnotus, but consists in Hellenistic wise of scenes divided by adjacent figures being set back to back : reckoning
from left to right we have, above, 1, 2, Phoenix teaching Achilles to shoot; 3 —8 Achilles (6) seizing arms from Odysseus (5), 3 being the Seyran queen with Neoptolemus, 7 a nurse and
8 Deidamia: the next scene is cut in two, 9 is Lycomedes (his right arm is clear upon the
Iljintsy sheath) parting with Achilles (10) while the four women to the left below ought to be looking at them ; they are the queen between two daughters and a nurse marked off as
v a group indoors by dotted curtains ; in the following scene we have Agamemnon and Achilles now reconciled by Odysseus and Diomede; Achilles is putting on a greave before going out
to avenge Patroclus ; the last figure is Thetis bearing away her son's ashes."
How can Achilles be linked to the territory of present-day Ukraine, check the "Royal Scythia, Greece, Kyiv Rus" book. It has many more descriptions of the famous Scythians artifacts discovered in Ukraine.